Hollybrook Riding Club
ABOUT US
A Little History
---
Formed in the late 1970's by an enthusiastic group of people who were, at that stage, members of Foxborough Riding Club.
We are one of the oldest riding clubs in the country and will shortly be celebrating our 40th Anniversary.
Some of the founder members are still actively involved in the Club and some are still riding!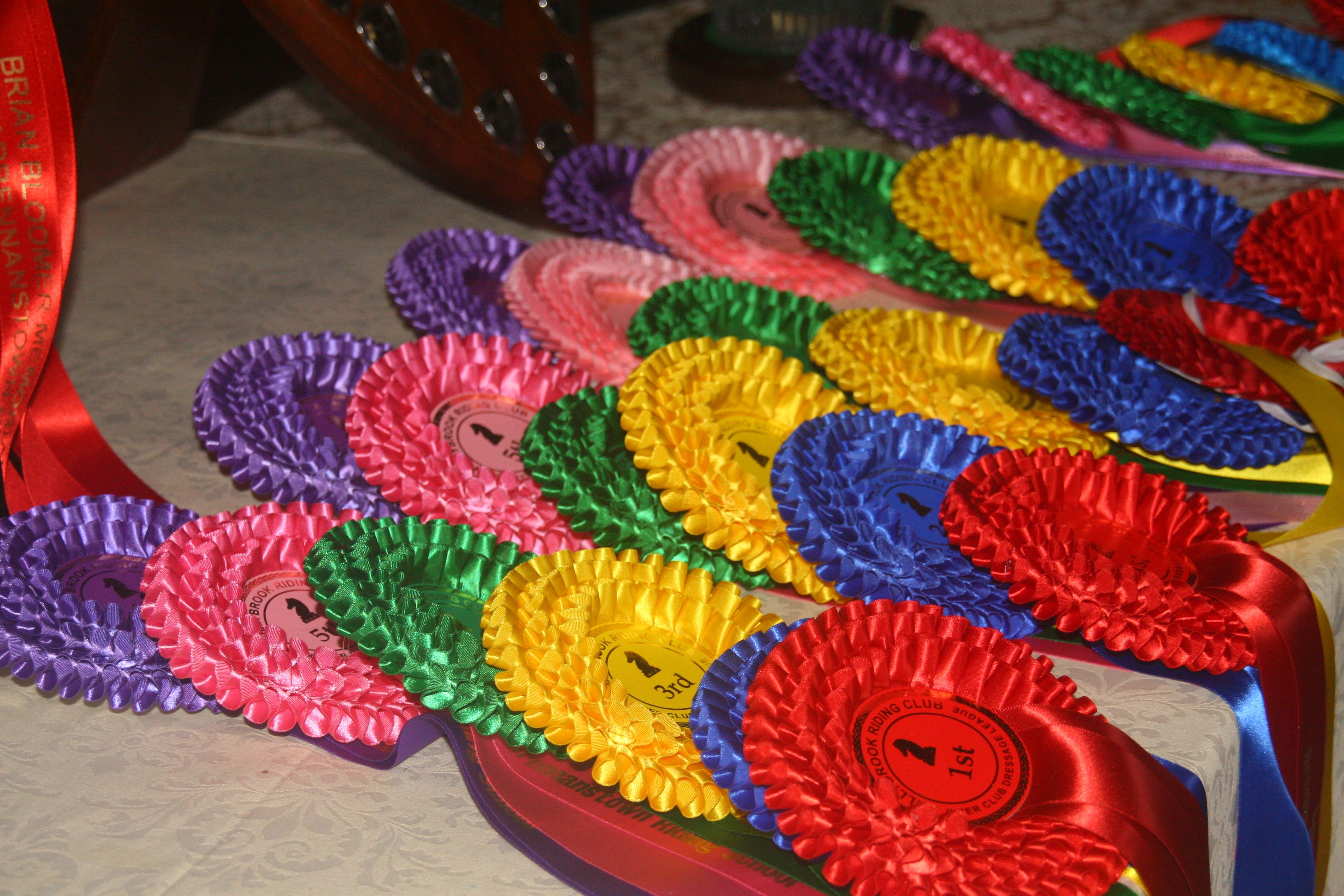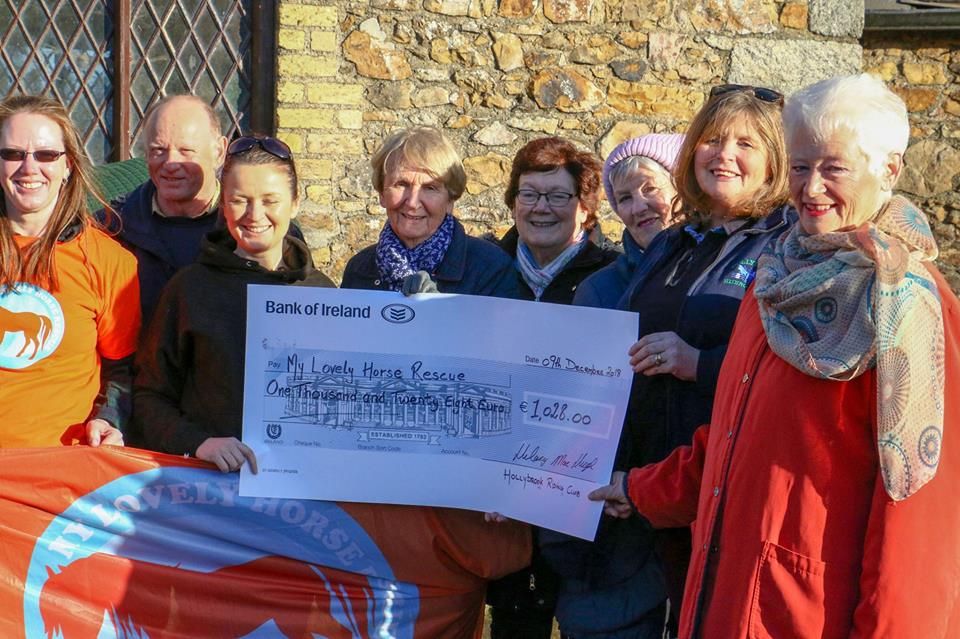 Being based in Brennanstown Riding School it means the club is a very cohesive unit which meets regularly for lessons, club competitions and social activities and also avail of the wonderful coaching offered by the Centre.
We part of the South Leinster Region of the AIRC, so we have access to a wide range of competitions and events which the region runs throughout the year. Our members regularly take home rosettes and trophies from the various leagues involved. In 2019, we won the Regional Qualifier for the Horseware Team Showjumping Championships and represented the Region at the Dublin Horse Show. This was the Club's 5th visit to Dublin, having previously qualified in 2008, 2009, 2014 and 2015.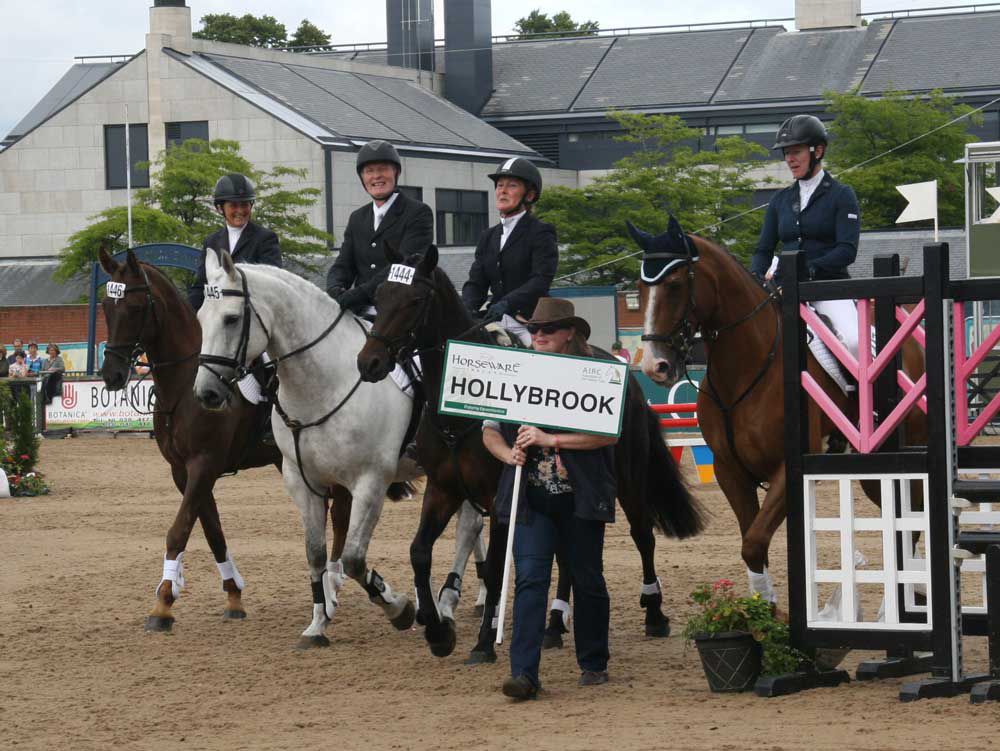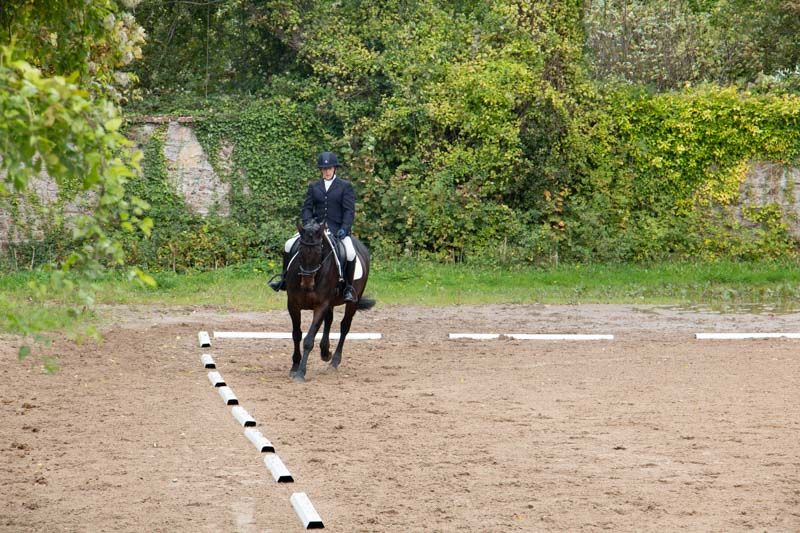 Hollybrook has also been successful in the AIRC Dressage Championships, having won the title on two occasions (2009 and 2014) and been 4th and 5th in 2008 and 2015 respectively.
Known for its friendly atmosphere, Hollybrook members are great believers in the AIRC's ethos 'Enjoying Equestrianism' and are always among the loudest and most vocal of groups when supporting Club members at local and national events (the picnics aren't bad either!!).
Committee
Our President- Jane Kennedy (Bloomer)
Owner and Managing Director of BRS the Club's base, is our lifetime President. She has, throughout the years, contributed most generously, in terms of a lifetime of experience in all things equestrian, advice and support to our club and its members- this even includes the use of her lovely home and gardens to host our annual social functions

Chairman - Mary Cairns.
Member for many years who enjoys promoting and supporting all clubs activities also competing when possible.

Vice Chairman - Gillian Demery.
Long time member who enjoys organising the social functions of the Club, competing and looks after our clothing and merchandising.

Secretary — Hilary MacHugh.
A founder member and Secretary since the Club's inception, with a depth of involvement and experience in all things riding club.

Treasurer — Rebecca Minch,



Committee:

Ruth Lambert.
Former Chairman and Vice Chairman, an excellent supporter and organiser in all our riding club activities and regularly enjoys competing too.

Louise Bloomer.
A brilliant Coach, who is very giving of her time and expertise, particularly on the training front, provides excellent support to our individuals and teams.

Keith Jamieson.
Looks after the Club's League and Rider of the Year Scoreboards and is heavily involved in the showjumping aspect of competitions. 

Linda Cullen.
Our newest committee member who is very proactive in all aspects of supporting and volunteering at all events and is actively competing in dressage.

Róisín Mc Mackin